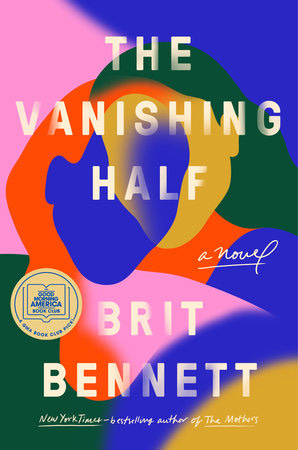 Back in the before times, like 9 years ago, I was an award-winning book blogger. I could burn through a couple of books a week, and relished adding my reviews to my blog & Goodreads. That blog is one of the reasons I joined Twitter, and Twitter is how I connected with most of the writers and journalists I know now.
Lately my attention span has been reduced to zero. I can hardly finish a book or an essay or a movie without getting distracted, mostly because doomscrolling Twitter and Instagram has rewired my brain like a slot machine. It was super exciting, then, to dig into "The Vanishing Half," a novel by Brit Bennett. It's her sophomore book and is a strong showing after her 2016 debut of "The Mothers". "The Vanishing Half" explores the tradeoffs that come with leaving your identity behind for a new one. This book is the first I've read in a long time where I felt glued to the page for hours on end.
The book centers on two stories of passing, the most prominent one about a pair of Black Creole twins, Stella and Desiree Vignes, who run away to New Orleans from their small town in Louisiana. What happens next is the slow unfurling of their lives when one twin decides to leave her family behind and "pass" as a white woman in 1950s America.
"The Vanishing Half" airs out many of the issues that our country is wrestling with right now -- colorism, racism, gender and sexuality, violence towards Black folks. Perhaps most compelling is the way that it uses a Black woman passing to explore what it actually means to be white. What compels someone to shed who they are to become something else? How do you chose which parts of whiteness to participate in? Most importantly, what is lost when you subsume yourself into whiteness? For Stella Vignes, it is everything.
"At work, Stella became Miss Vignes, or as Desiree called her, White Stella. Desiree always giggled after, as if she found the very idea preposterous, which irritated Stella. She wanted Desiree to see how convincingly she played her role, but she was living a performance where there could be no audience. Only a person who knew her real identity would appreciate her acting, and nobody at work could ever know." - pg. 187
Manufacturing a new self is something people do all the time, but it is increasingly difficult in today's hyperconnected, Google-able world. This story works precisely because it happens at the end of the Jim Crow South, where people who are light enough to pass convincingly have something to gain from doing so. Stella is able to bend and shape a narrative around her life that works for her, even as it starts to constrict her as she gets older. As we sit on the edge of another cultural revolution around race, I wonder what stories people in power and people looking to gain power will use to serve them?
Bennett does a phenomenal job with the pacing of the book and with world building, I literally could not put it down. She manages to tie all the different stories together without it feeling pat, and the ending for Stella and Desiree was crushing but justified. I would highly recommend it. I copped mine from IndieBound (I'm not giving Amazon any more of my money). If you read it let me know what you think!
Watchlist/Required Reading
Garden report
It's almost July, and I have to regroup and plan for more warm weather crops. My brassicas (cauliflower, kale, collards and brussel sprouts) are on their last legs, so I'm setting out my okra, corn and peas.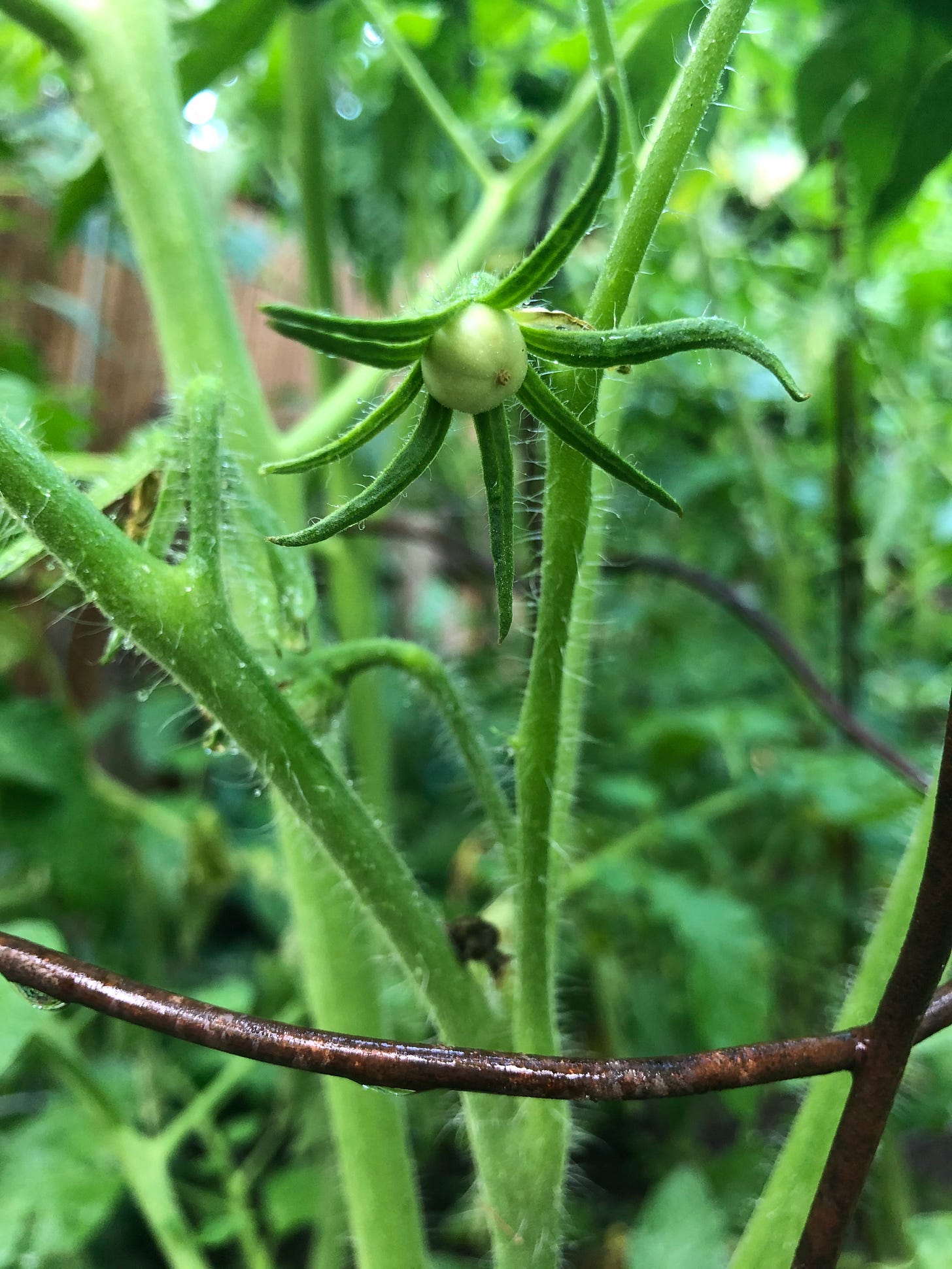 My cucumber vines and squashes are growing vigorously, so this week is all about building more trellis supports for them or finding more space for them to flourish. The tomatoes have started fruiting, and I'm just waiting on the peppers to do the same. I'm also actively fighting against chipmunks, which have been burrowing into my tomatoes, squash, and near my lettuce. I bought some non-toxic deterrent, hopefully that holds them off long enough for me to get some good harvests.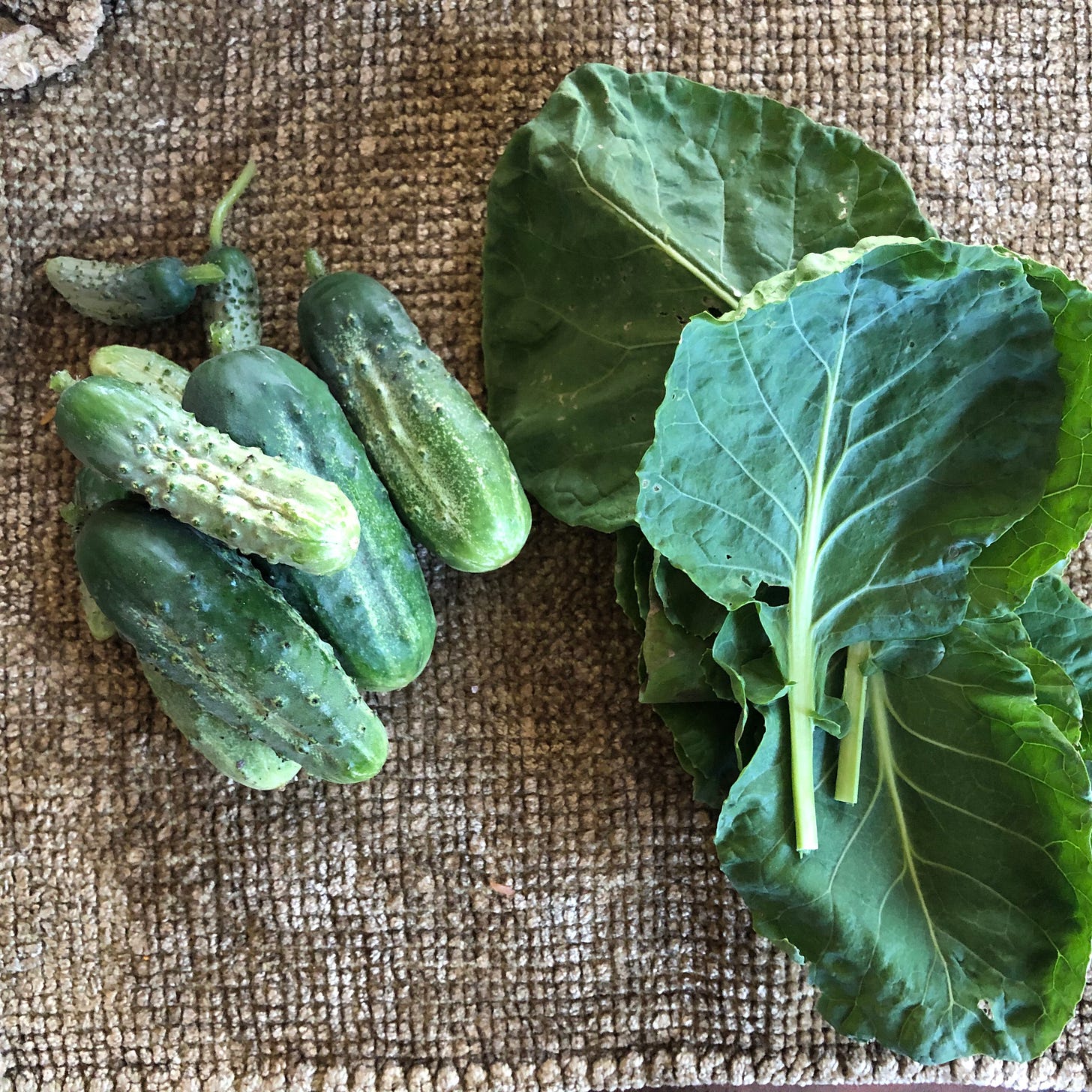 Recipe: Cucumber Mint Tequila spritzer
I have a lot of cucumbers to use, and I whipped up this refreshing drink using what I had.
Slice ~half of a Boston pickling cucumber or ~quarter of a regular cucumber thinly

Muddle about 5 mint leaves at the bottom of a glass. Add a teaspoon of honey and a teaspoon of sugar.

Add a shot of 1800 tequila to the glass, along with the cucumber slices and some seltzer water. Stir and enjoy!